Of all the pickup trucks in the land, at Dishman Dodge Ram Chrysler Jeep, we think the Ram 1500 is the fairest one of all. The light-duty, versatile 1500 is one of the bestselling American-made trucks around, and it's easy to see why.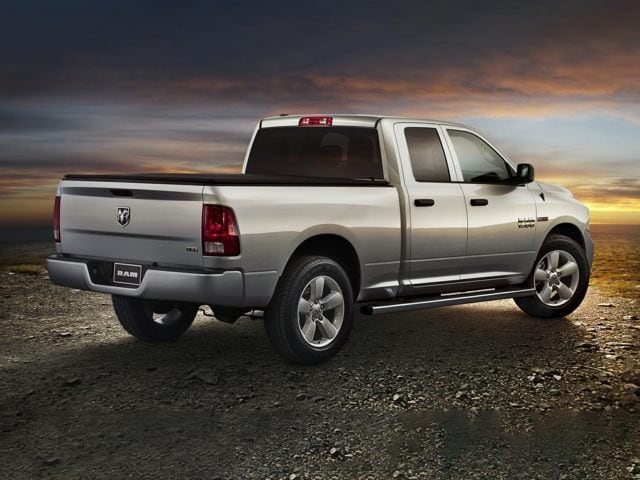 Here in Spokane when our customers ask us which pickup truck we recommend, we almost always choose the Ram 1500. There are dozens of reasons why we think everyone should drive a Ram. Here are our top four:
Power. In 2017, Ram did away with the 1500's optional six-speed automatic transmission. What they left as the sole transmission option was a powerful eight-speed automatic. Drivers would need to go up trim levels and spend more money to get that power on competing trucks this size. Also, the Ram 1500 has several available engines - 3.6-liter gasoline V6, 5.7-liter V8, or a diesel V6.
Suspension. Ram trucks have something unique about them - a spring-coil rear suspension. It may not sound like much, but this suspension system gives you a smooth and easy ride, whether your truck is loaded down with cargo or your bed is completely empty.
Utility. The Ram 1500 is great for work and handy for the weekends when you want to tow the family camper or boat. A 1500 with a V6 engine can tow up to 7,610 pounds; the diesel V6 averages around 9,210 pounds; and the V8 can tow up to 10,640 pounds.
Options. Ram 1500 trucks are extremely customizable and the carmaker gives you so many options for how you want your truck it may make your head spin. There are three cab styles - the regular cab (two doors), the Quad Cab (four doors with a 3/4 size backseat), and the Crew Cab (four doors, but bigger backseat). Plus, there are multiple bed length choices, several engine options, and ten trim levels.
When you're in the market for a do-anything pickup truck, stop by Dishman Dodge Ram Chrysler Jeep on East Sprague Avenue in Spokane and test drive one of our amazing Ram 1500 models. We promise you, you'll find more than four reasons to buy it.