Dishman Dodge Ram Chrysler Jeep Proudly Serves The Tri-Cities Area
Finding the right vehicle in the Tri-Cities Washington area to us means finding the widest selection of vehicles, conveniently in one place. At Dishman Dodge Ram Chrysler Jeep you can find it, and the Tri-Cities area are welcome to stop in and take a look at all our rides.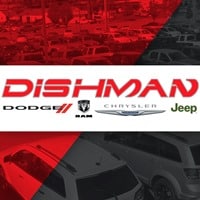 If you're looking for luxury, utility, muscle, and toughness, we provide it all with our lineup of new Chrysler, Dodge, Jeep, and RAM vehicles. Our diverse selection can fit the needs of many people in places like Kennewick, Pasco, and Richland, and not only that, but our staff provides you with standout customer service, and makes the experience of finding a new vehicle easy, and stress-free.
You may choose to take a look at new Chrysler vehicles, which gives you refinement and luxury in the form of the Chrysler 200, Chrysler 300, and Town & Country minivan. If it's power you crave, you're covered. We have new Dodge vehicles like the Challenger and Charger, along with the Durango SUV, so those in the Tri-Cities area can certainly roll in classic American sports car style.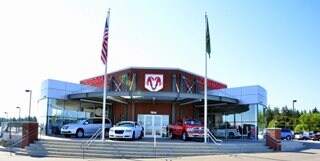 Of course, here in Spokane, and all around the Tri-Cities area, toughness in your vehicle is desired. We have you covered for that too. The new Jeep lineup gives you the 4x4 capability and original utility vehicles, while the new RAM lineup provides the heavy duty toughness to tow and haul for work and play, all while being efficient, too.
Needless to say, the Tri-Cities area can find it all here at Dishman Dodge Ram Chrysler Jeep, and we invite you to stop in to our Spokane showroom, where we can discuss all the options, arrange test drives, and much more, today.